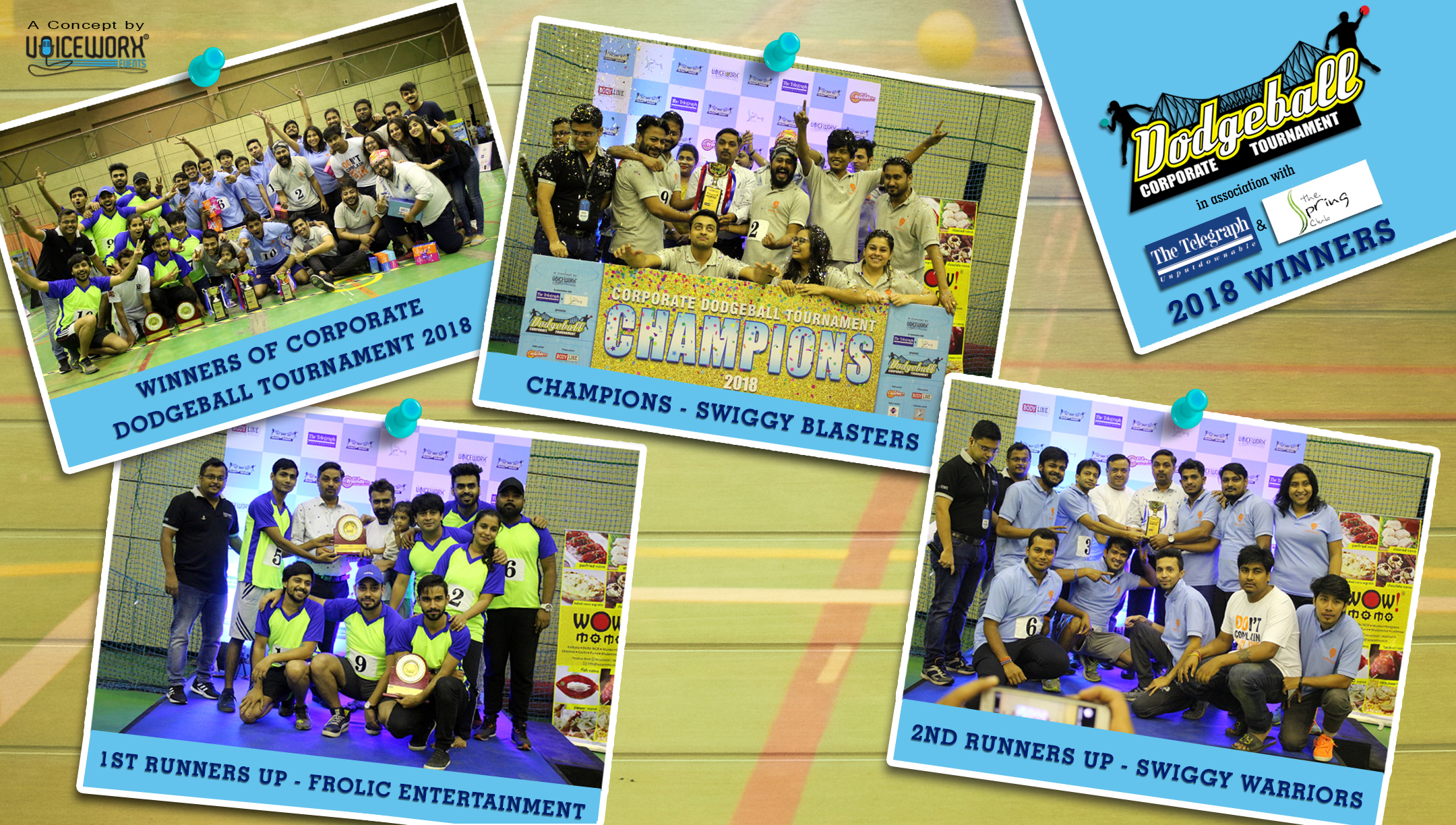 Watch this space for update on College Dodgeball Tournament
Dodgeball
It's time learn a different set of management methodology –  5 D's of DodgeBall: Dodge, duck, dip, dive and dump.
Voiceworx Events in association with The Telegraph and Spring Club is organizing the first-of-its-kind 'Dodgeball Tournament' in Calcutta.
This unique sport has gained a lot of popularity in India and abroad and the tournament format will help to motivate the employees to perform as a team to equip themselves with a number of workplace skills – communication, devising & implementing strategy, discipline and confidence.
Dodgeball is a sport where players of two teams try to throw balls at each other while avoiding being hit themselves.
The main objective of each team is to eliminate all members of the opposing team by hitting them with thrown balls, catching a ball thrown by a member of the opposing team, or forcing them to move outside the court boundaries when a ball is thrown at them.
Sporting Events provide a welcome change from work. It imparts essential skills like discipline, leadership, decision making, teamwork, tolerance, cooperation and good behaviour. Corporate Dodgeball Tournament will help them release stress. This ensures team building and unity among the employees. 10 players is mandatory in each team including minimum 2 female players.
Come out, play Dodgeball, meet new people and HAVE FUN.
Game Ball
6 is the minimum number of balls to conduct a game with enforced rules. An odd number is generally favorable as one team will necessarily have a majority of balls in possession and should take the offensive role. This game is played with many different types of Dodgeball. The big three are Cloth, Foam and Rubber.
Dodgeball Court
Dodgeball court is an indoor court. It is a rectangular court divided in 2 sides for 2 teams equally. Our court size is 30*60 sq ft.